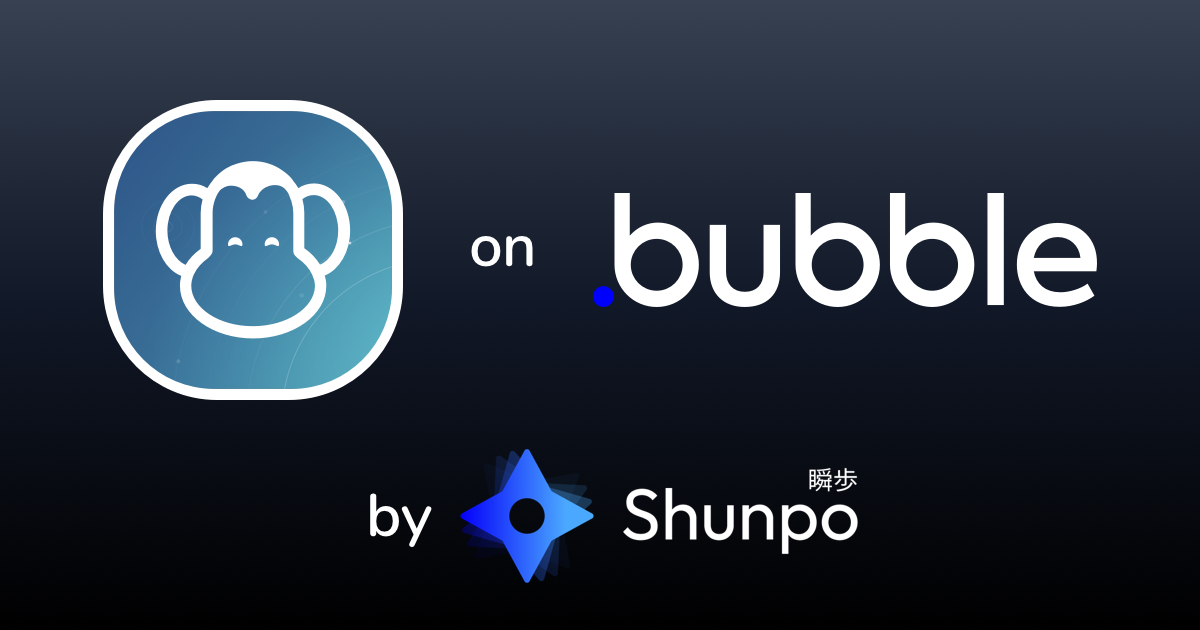 Blog
/

PDFMonkey is now on Bubble thanks to Shunpo!

We couldn't be happier to shout it from the rooftops — PDFMonkey has teamed up with Shunpo for a Bubble integration and it's been a total success!

The PDFMonkey Bubble plugin is now available on Bubble.

Integrating can be a daunting task, but Shunpo made it a breeze. Their awesome team worked tirelessly to make sure the integration was smooth sailing and now our service is better than ever. We couldn't be more impressed with the end result and how it's allowed PDFMonkey to offer an even better experience for our users.

Shunpo is all about delivering top-notch nocode services, and they did just that for us. Their eye for detail and ability to understand our needs set them apart from the rest. We're so grateful for all the hard work they put in and how it's paid off.

We just want to say a big thank you to the Shunpo team and to Alexandre in particular. This collaboration has opened up so many new doors for PDFMonkey and we can't wait to see where it takes us. If you're in need of a Bubble integration, we highly recommend giving Shunpo a shout. Trust us, you won't regret it!