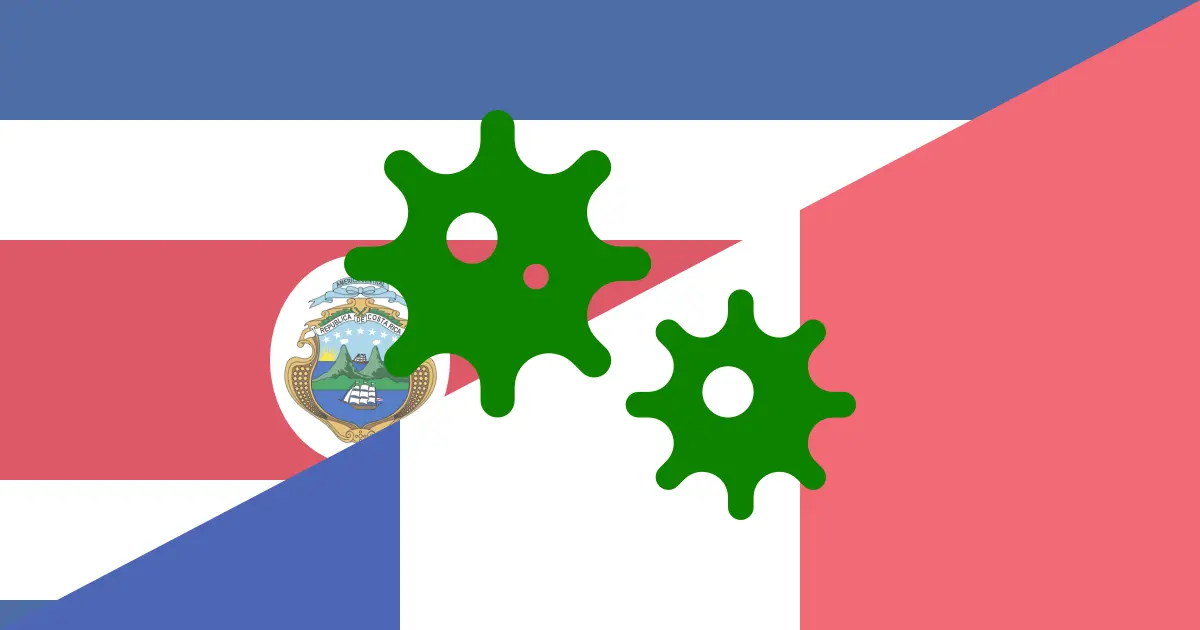 Blog
/

Personal note

The first case of covid19 was confirmed in Costa Rica on March 61. Two weeks later, there were 137 confirmed cases and two deaths. As the days passed, the number of measures increased, as did the number of cases detected: massive events were banned; schools were closed, mainly due to lack of water2, making it impossible to apply the basic recommended preventive measures (hand washing, in particular); teleworking was encouraged; bars, discotheques and casinos were closed, as they did not comply with the request to reduce their capacity to 50%, which had been initially put in place. More recently, borders have been closed to non-resident foreigners wishing to enter the country; more and more town halls are taking the decision to close parks and beaches; cinemas and theatres are also being closed… In short, measures quite similar to those taken in most countries of the world.

Everything seems the same. Everything looks different. At the bus stop, people are waiting, in line as always, as far away from each other as never before. At the corner grocery store, the young Chinese woman kept her smile, but unrolled a long transparent plastic between her and her customers. At the supermarket, in addition to the usual greeting, one of the employees invites customers to use the bottle of hydroalcoholic gel on the counter while he disinfects a basket of groceries. A new sign has appeared: only one person per family is allowed to enter; people over 65 years of age are invited to shop from 7:00 a.m. to 9:00 a.m., when the store is reserved for them; the store closes earlier, so that a thorough cleaning can be done, etc.

Has the atmosphere changed? Honestly, I would like to be able to believe that it is made up of a gravity that brings us closer, a solidarity implied by a look, a smile. "We are together". The beginning of a new era. But no, it's a decoy. Here, as elsewhere, as the government's measures multiplied, people rushed to the shops, raiding hydro-alcoholic gels, disinfectant towels, toilet paper, food… When the government decreed the closure of schools, many rushed to the beaches. Gravity mingled with lightness, carelessness… recklessness. No, here it's no different from anywhere else, no different from what we're used to. Yes, there will always be someone to reach out to you, but yes, there will always be someone to take advantage of the situation.

And yet… I can feel that something is different. I've experienced other crises, other upheavals from a distance. November 13, 2015, I'm on the bus on my way home after a day's work. I am in Quito, Ecuador. I receive a message from a friend who lives in Paris: "Have you seen the news?" Hours and days of indescribable chaos, anguish, tears and insomnia follow. But this shaking, I live it like I'm in a bubble. I am 1000 km away from Paris. The country I live in has its own jolts, its own moods. I can't ask it to reflect my dismay. After the headline in the paper, we move on. I don't.

April 16, 2016, five months later, Ecuador gets hit by a powerful earthquake that kills more than 700 people. I am 200 km from the epicenter, yet the tremor is terrible3. In the store where I was shopping, panic grips everyone. Shouting, scurrying towards the exit, crying… The telephone lines are immediately saturated. As often happens, the drama reported by the press abroad, in just a few lines and has little to do with what those who are victims on the ground are really experiencing. How can we share the fact that this earthquake is also internal? I feel sorry for this country that has welcomed me for five years, this country that I got to know, where I loved and cried, built and deconstructed. I feel united there. For days and days, the old airport in Quito is converted into a donation centre. Everyone comes to drop off what they can, a packet of rice, a box of groceries. What counts is the helping hand. In the press, I recognize the places I've been to, this hotel where I spent the night a few weeks earlier, now with a huge scar. This time, I'm the one in the middle of the storm, and the others are far away. Not just physically. I feel the same way when Hurricane Otto passes through Costa Rica in November 2016, where I arrived a month earlier, or when Tropical Storm Nate hits in October 2017. A tragedy. Profound. But isolated. A drama that remains intimate, even though it affects thousands, millions of people…

So yeah… maybe that's the difference with this health crisis. Although each country is experiencing it in its own way and at different rates, exacerbating already existing inequalities, we are all experiencing it. The kind of "spatial rift" that I may have felt during these past events, I do not feel it today. Because throughout the world, this time, all our stories are the same. The best and the worst.
In metropolitan France, the first cases date back to January 24th; in the USA, January 21st. ↩

Costa Rica has two seasons, a dry season (December to May) and a rainy season (May to November). The El Niño phenomenon has caused a rainfall deficit and water reserves are currently insufficient, forcing the country to resort to water rationing over a large part of the territory. ↩

Magnitude 7.8Mw ↩

Yasmina is a geographer. Her travels started when she was very young, through books. It continued when she discovered geograhy in class and then with a bag on her back.