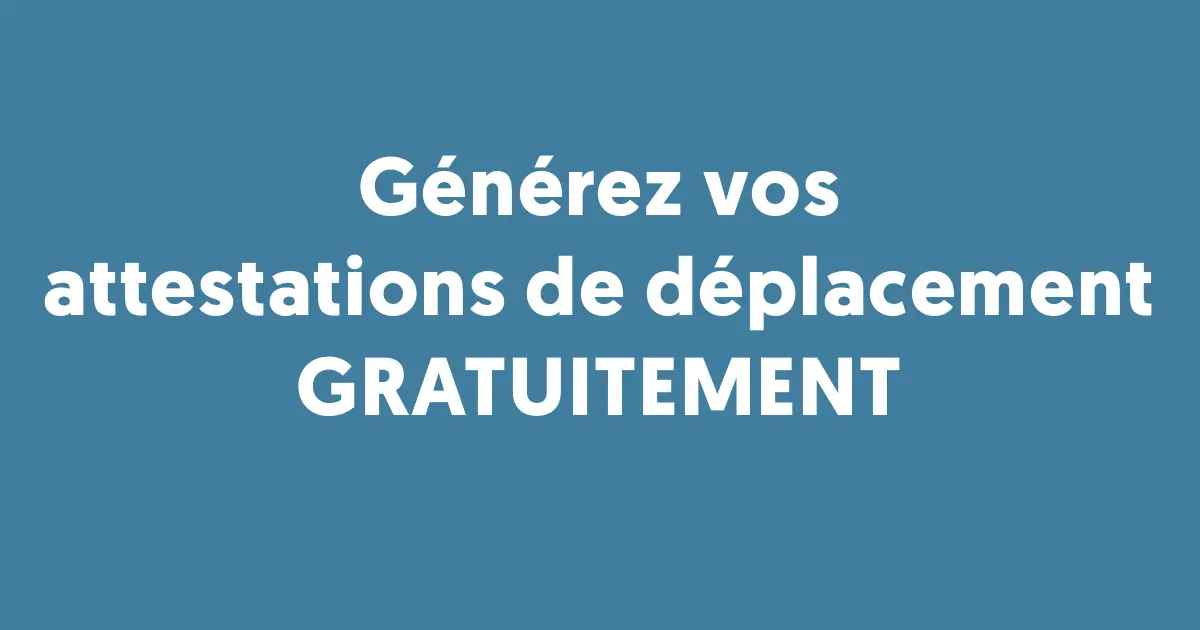 Blog
/

Generate your travel attestations for free

TL;DR we created an app to generate attestations at https://covid.pdfmonkey.io.

In these difficult times related to the COVID-19 pandemic, we are all stuck at home. To get out, the government has asked us to systematically provide a waiver or proof of business travel.

As a PDF generation tool, our ability to participate in the war effort against this virus is limited, but we can help our fellow citizens on the legal aspects. This is why we have taken two actions: add document templates for certificates and create an application to generate them.
Document templates
We have added two new Master Templates in PDFMonkey, one for Travel Attestation and one for Business Travel Documents.
These two templates will allow companies to automate the generation of these documents for their employees.
Generation application
Our second initiative was to put online today an application to generate the two documents. All you have to do is fill in a form to download your certificate.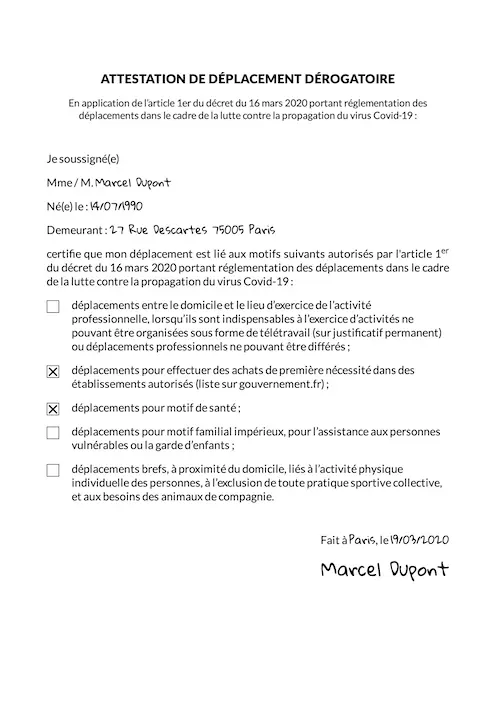 Our approach is not to take advantage of the situation but to help as we can. This application will not ask for your email, does not contain any ads or tracking tool. If you are reading this blog article, you already know where to find us!
You can find the application on covid.pdfmonkey.io.
And to be transparent, its code is available on Github.
Courage!
We know that the situation is difficult and hope that you and your loved ones will be spared from this crisis.