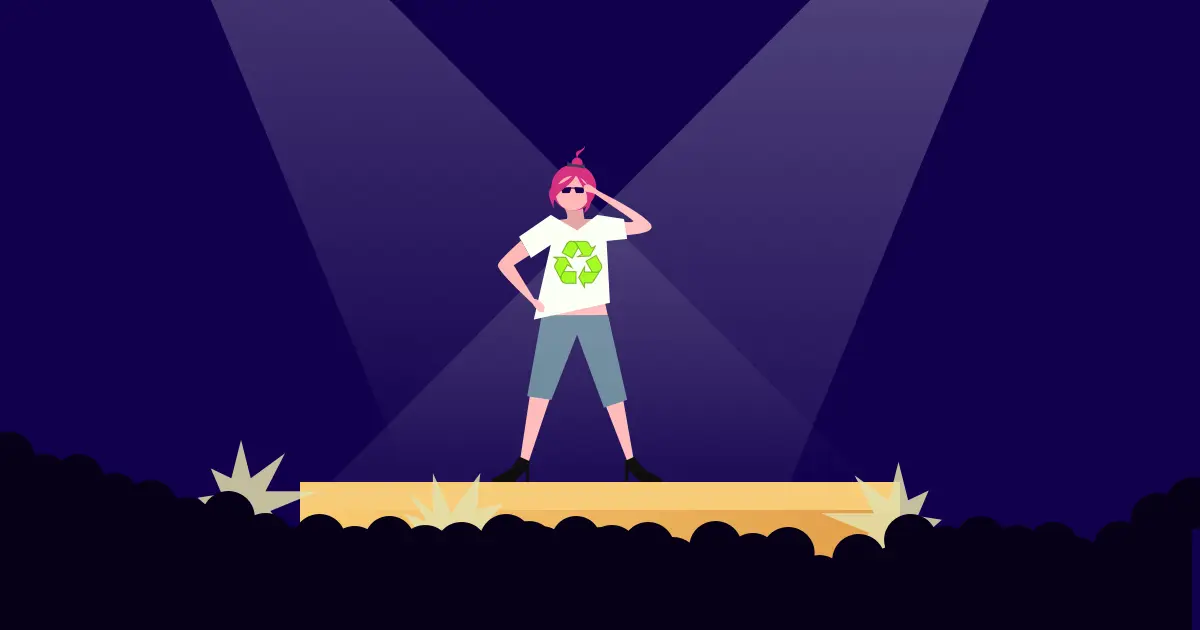 Blog
/

Fashionably natural

From 7 to 9 February 2020, the first edition of the Sustainable Fashion Week will be held in Spain. The cities of Madrid and Alcorcón (in the south of the Community of Madrid) will host conferences over three days on the current state of the fashion sector, meetings with sustainable fashion professionals, as well as runway shows to appreciate the creations of these invited brands and designers.

This event is being held on the fringe of Madrid Fashion Week (5-9 February) and aims to reflect and act on our current system of production, distribution and use of clothing, which is inherently wasteful and polluting. Large quantities of non-renewable resources are, in fact, used to produce clothing which is often used only for an extremely short time. Once this time has passed, most of them are incinerated or dumped in landfills.

This is evidenced by a report by the Ellen Mc Arthur Foundation1, which notes that more than half of the fast fashion ("ephemeral fashion") is discarded in less than a year. And the lifespan we give to our clothes is only getting shorter: between 2000 and 2015, it fell by 36%. This means that, on average, we throw away a garment after using it less than 160 times. Pressure on resources, pollution and environmental degradation, societal impacts at the local, regional and global levels, meanwhile, remain and get worse, year after year.

According to the same report, less than 1% of the clothing produced is recycled into new clothing or comparable use; 12% is, of course, reused in lower-value uses (insulation materials, wiping cloths, mattress padding, for example), but then it is difficult to recapture them, which in reality marks the definitive end of their lives. And even if some countries have high rates of recycling clothes2, thanks to a diversified system of collection, in reality, these clothes are mostly sent to countries, such as India or Tanzania, which do not have the infrastructure to really give them a second life: they are often abandoned in landfills, which therefore only shifts the problem and transfers the responsibilities from one place to another.

Moreover, the use of synthetic and petroleum-derived fibres (polyester, for example) makes recycling even more difficult, if not impossible, and leads to another major problem: by 2050, if nothing is done, 22 million tonnes of plastic microfibres will reach the oceans, detached during the washing of these synthetic textiles.

The organizers of Sustainable Fashion Week have understood this: the equation is complex and it is not a question of trying to convince everyone to tie a loincloth around their hips, but of thinking the whole sector. To guide the textile industry, first of all, so that it produces and uses textile materials that are neither harmful to health nor to the environment. Secondly, at an individual level, to increase the lifespan of our clothes, avoiding waste: buy less, buy better, exchange. Also, to aim for much greater recycling, by stimulating the demand for recycled materials, encouraging technological innovation, etc. Finally, to promote the efficient use of resources and to move increasingly towards the use of renewable raw materials.

As indicated by Paloma G. López, the director of Sustainable Fashion Week, the aim is to "demonstrate that another way of dressing is possible, one that is much closer and more respectful of the planet. […] We want to continue creating, designing and working, but we also want it not to hurt our environment, but to be the seed of a more liveable world."3 So, why not take a tour and get to know the work and proposals of these designers and fashion professionals? From another fashion world.

February 05, 2020
Yasmina Guira
linkedin
Yasmina is a geographer. Her travels started when she was very young, through books. It continued when she discovered geograhy in class and then with a bag on her back.